Oil and grease lubrication for injection presses
The injection press is machinery used for the process in which the plastic material is melted and injected into a mould in order to then obtain a solidified product. It is made up inside of various components and a mobile and fixed part, which need precise lubrication in order to favour the moulding operation and the movement between the parts of the machinery.
Thanks to our multiple years of experience in the sector, DropsA offers specific solutions that can be applied on all the various types of machines.

This specific section on the components used the most will help you choose the system that is best suited to your needs in the automatic lubrication area.

DropsA has an entire range of personalised solutions for automatic grease and oil lubrication of the mobile and fixed surface, the skids, the guides, the rod and the reaction head.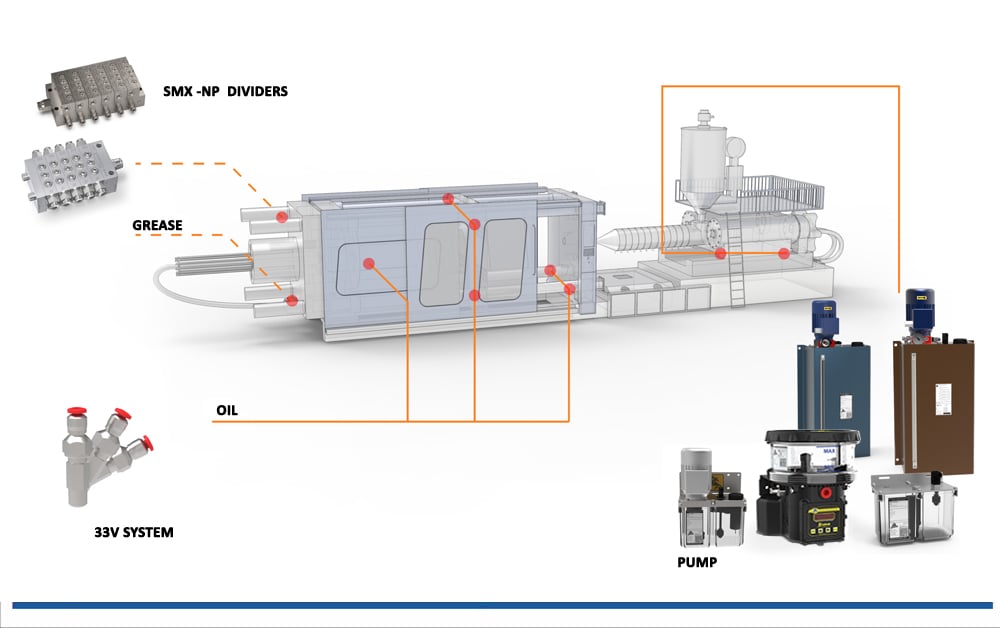 See the specific technical sheets of each product for more details.