Ball holder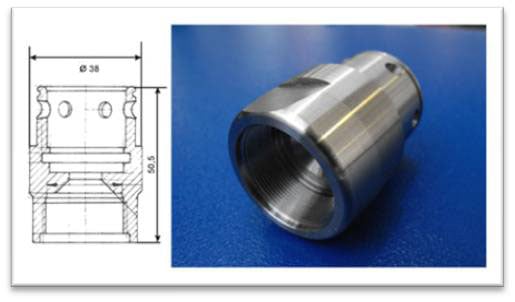 Material: 35 SMn Pb 10

Machine: NAKAMURA Super NTJ
Turning Operation

RPM: 0 - 5.000

Lubrication System:
- Before: Coolant 5%
- After (MQL): MKD Dual System

Lubricant: MK100 Oil

Dimensions: 35 x 22mm

Notes/Comments
35 SMn Pb 10 detail with central perforation:4,2mm diameter and 22mm depth.

DATA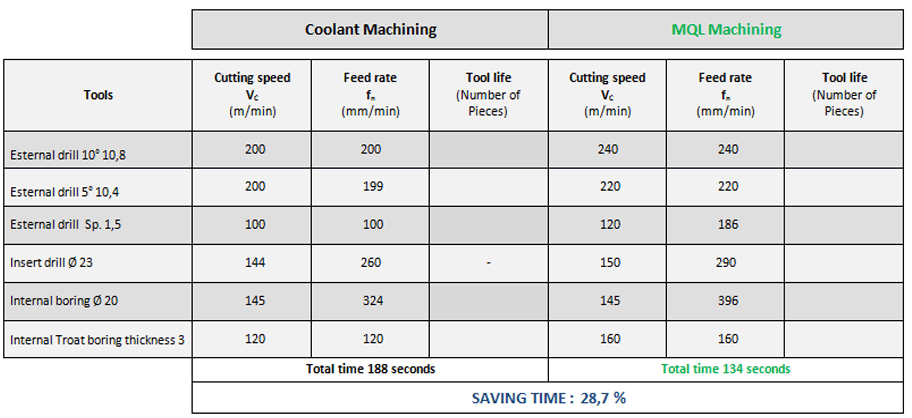 IMAGES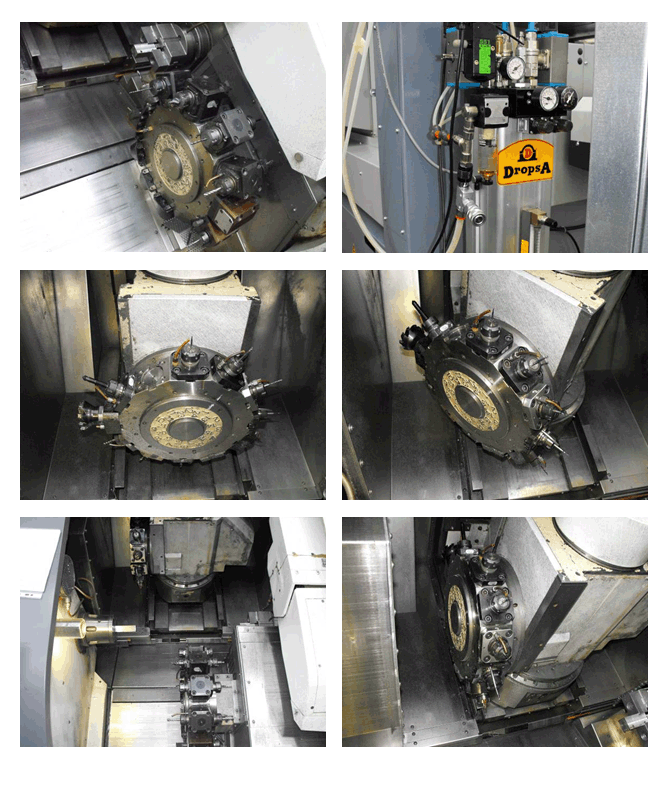 Download
To access the documentation download area, please sign in with the login box on the top left of the page or register.

Other Solutions
.