MQL and air-oil lubrication of saw
Sawing machines are a type of machine tool used for metal cutting, generally bars and profiles.
These machines require a precise amount of lubricant directly at the cutting point during the process, which are able to extend the tool's life cycle and at the same time eliminate the waste of refrigerant, thus maintaining a clean and environmentally friendly working environment.
Thanks to our multiple years of experience in the sector, DropsA offers specific solutions that can be applied on all the various types of machines.

This specific section on the components used the most will help you choose the system that is best suited to your needs in the minimum quantity lubrication (MQL) and air-oil lubrication area.

DropsA has an entire range of personalised solutions for minimal quantity lubrication (MQL) and air-oil lubrication of the cutting point of the different types of sawing machines.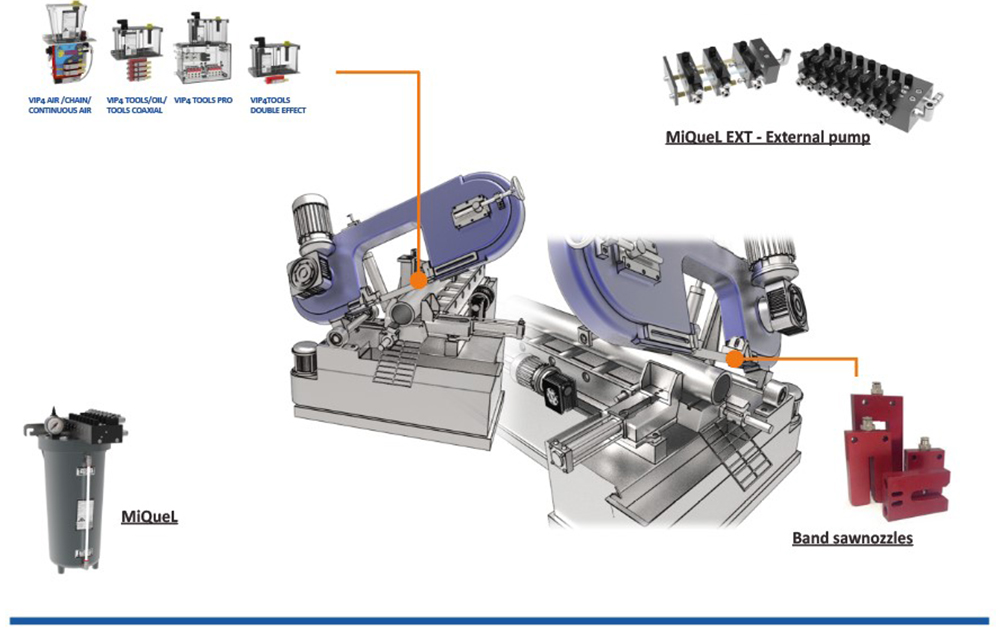 Il template specificato non esiste o non è stato scelto alcun template.

See the specific technical sheets of each product for more details.